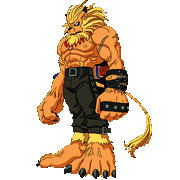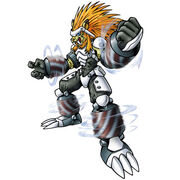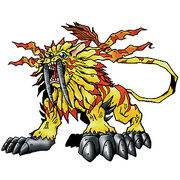 The soul of Leomon absorbed enough data to fully recreate his body, only to return to his human partner Jerri Kato as a Digiegg which later hatched into Demileomon. Jerri soon learned how to Digivolve him into the Champion and Ultimate levels before Biomerging with him into SaberLeomon.
Subcategories
This category has the following 2 subcategories, out of 2 total.
Ad blocker interference detected!
Wikia is a free-to-use site that makes money from advertising. We have a modified experience for viewers using ad blockers

Wikia is not accessible if you've made further modifications. Remove the custom ad blocker rule(s) and the page will load as expected.